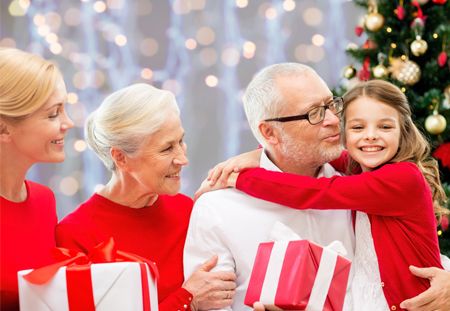 Making the holidays "merry and bright" for aging adults
Helping your aging loved ones feel connected with family makes a huge difference, especially during the holidays. For some, activities may need to be adapted in order to accommodate any physical or cognitive restrictions; however, whatever challenges your loved one faces, involving them in the festivities is still possible.
Here are some of our favorite picks:
Take a ride to look at light displays
Listen to and sing holiday songs together
Reminisce and share memories over old photos
Wrap presents together
Watch classic or holiday movies
Bake a favorite family recipe
Create a memory ornament
Spend quiet time chatting over coffee or tea
Play a board or card game
Make puzzles
Read a favorite book together
Invite friends and neighbors to drop by for holiday cheer
Whether you're able to bring your loved one to your home or visit them in theirs, wherever they call home, it's important that they feel included in the family gatherings and celebrations.
We wish you and your loved ones a season filled with peace, love and joy.