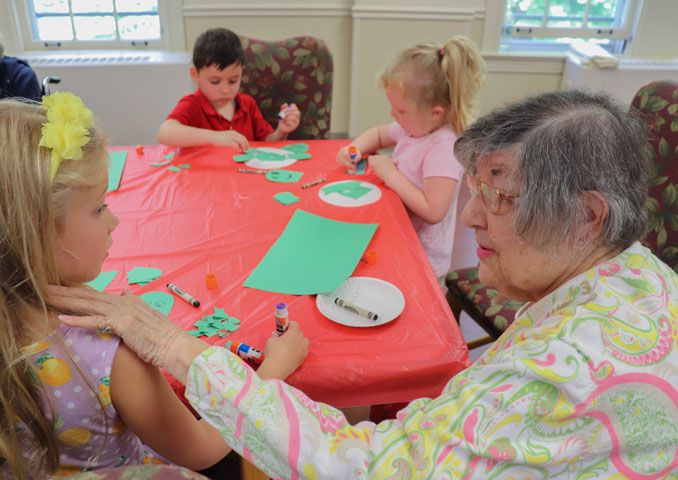 What It Means To Be A Grandparent
National Grandparents Day on September 13 is the official day to show love and appreciation for the grandparents in our lives.
There is perhaps another purpose for this special day. With so many older Americans living longer and healthier than ever before, this holiday is also a good time to reflect on what it means to be a grandparent today. In an era when baby boomers are becoming grandparents in droves and when young parents need all the help they can get raising their children, it's a perfect time to take a new look at what it means to be "Nana" or "Papa" today.
Re-thinking what it means to be a grandparent today
CBS's 60 Minutes journalist Lesley Stahl has a lot to say about updating our thoughts on grandparents in her New York Times bestselling book, Becoming Grandma: The Joys and Science of the New Grandparenting.
After more than 40 years reporting the most important stories of our time, Ms. Stahl states that her most vivid and transformative life experience has been becoming a grandmother. In her book, Stahl interviews experts about the remarkable physiological changes that occur in women when they have grandchildren and the therapeutic effects of grandchildren on grandparents. Stahl's timely book is a wonderful way to open our eyes to an exciting new era where grandparents have more time and influence on their grandchildren than ever before in human history.
Grandparents who've become "rock stars!"
It's often said that our culture is obsessed with youth and that once we age society is less interested in who we are and what we contribute.
Not so anymore! Two new movies were released this summer about the lives of iconic older Americans that demonstrate the power and wisdom that age can bring.
The new Fred Rodgers documentary titled, "Won't You Be My Neighbor?" honors the unique presence of the man who showed generations of television audiences the value of simple kindness and respect for others. Through interviews with his family and colleagues, we learn how Rodgers provided a quiet oasis for children in a video sea of violent bombardment. Mister Rodgers Neighborhood, his landmark television series for children (and grown-ups!), reminds us of the grace that comes from a long, well-lived life that is joyfully shared with others.
In her own inimitable way, Supreme Court Justice Ruth Bader Ginsberg has also influenced and inspired many generations of young and old. The new documentary, "Notorious RBG," depicts Ginsberg's remarkable early years as she excels at Harvard Law School, becomes the first female editor of the Harvard Law Review and later finds no law firm will hire her because she is a woman. In spite of these obstacles, she rises to the top of her profession and presents (and wins) multiple cases on behalf of justice for women before the Supreme Court. And in 1993 at age 60, she is appointed to the highest court in the land.
RBG's exceptional work ethic and perseverance also are revealed in her personal life as she battles two episodes of cancer, loses her beloved husband after 50 years of marriage and, now at age 85, performs a daily "boot camp" workout that many 20 year-olds would find daunting. Small wonder this tiny but mighty grandmother has become a "rock star" on college campuses across the country.
So this National Grandparents Day, let's celebrate our remarkable grandparents who show us how to embrace life to the fullest every day.